When you search on the Internet you will find many Web Sites selling legal forms without legal advice for a fee.
See for example these legal form web sites and the prices they charge for Maryland divorce forms:
http://www.3stepdivorce.com –  $299.00
http://www.divorcewriter.com – $149.00
http://www.getdivorcepapers.com – $139.00
http://www.instantonlinedivorce.com – $139.00
These sites are taking advantage of you —  the consumer – because they are charging you for legal forms that you can easily get for free.
None of these web sites can offer you legal advice as they are not law firms.
Only a lawyer licensed in the State of Maryland can provide you with legal advice.
These Web Sites are charging you for legal forms that you can get free from the Maryland Courts or from our site.
There are no hidden tricks – these Maryland divorce forms are up to date, automated, and really free.
If all you are looking for are legal forms, you can get them from the Courts in Maryland for free at this Web Site: http://www.courts.state.md.us/family/formsindex.html#domesticrelations
The free Maryland divorce forms offered by the Maryland court system also come with detailed instructions that are very helpful.
If you need legal information about how to file these forms and other basic legal information, but not legal advice, you take advantage of a network of Self Help Centers created by the Maryland court system.
See here for a listing of Maryland Court-Based Self Help Law Centers
The file format for the forms offered by the Maryland court system for free is in fillable Adobe .PDF. These forms are not automated, so they are sometimes difficult to use.
Free Automated Maryland Divorce Forms from this Web Site: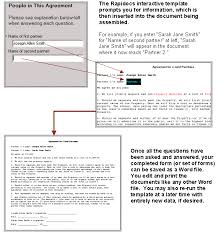 A better option than paying for forms that you can get free, or the Adobe .PDF for,s provided by the Maryland court system, is to use the automated legal forms that our law firm make available at no cost to you.
These forms auto generate from the questions you answer, include helpful prompts, and are immediately available on completion.
We don't believe in charging for legal forms that the Maryland courts provide for free to consumers.
You can access these forms here.
We provide these forms for free as a public service.
These forms are automated and instantly available as soon as you complete them.
These forms do not include legal advice. You are on your own.
Note — The Marital Separation Agreement is not provided for free as it is more complex than the Maryland Dom Rel  court forms.
You can purchase our Marital Separation Agreement Service that includes legal advice, here
Learn about why you should have a Marital Separation Agreement when you first separate from your spouse.