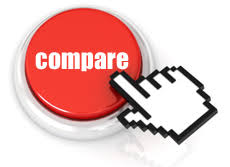 Compare MDFAMILYLAWYER to legal form sites like CompleteCase.com,  DivorceWriter.com, and other legal form web sites. We include legal advice with all of our legal forms for a fixed fee. A legal forms site doesn't offer you that kind of service.
Benefit
MDFamilyLawyer
Granat Legal Services, L.L.C.
Example: CompleteCase.com®
DivorceWriter.com®
Legal Advice Included

Yes

No
Malpractice Insurance

Yes

No
Conforms to Bar Ethics Rules

Yes

No
Licensed by State Bar of Maryland

Yes

No
Conforms to American Bar Association "Best Practice Guidelines."

Yes

No
Required to check for Conflict of Interest

Yes

No
Required to adhere to Bar confidentiality requirements

Yes

No
Utilizes state-of-the-art document automation technology

Yes

No
Custom drafting of documents

Yes

No
Fixed and Reasonable Price

Yes

Not For What You Get.