Schedule Your Phone Call Using the Calendar Below.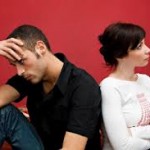 An experienced member of our team will answer your questions about Maryland divorce law and help you strategize the best way to move ahead with your divorce.
We will listen to your situation and advise you on the most affordable way to pursue your divorce.
We will also:
Explain how the law applies to you and provide information on the steps you can take to resolve your situation.
This free 15-minute phone consultation will:
Analyze your specific situation;
Provide information about alternative means to resolve your dispute, including recommending mediation and arbitration, when appropriate;
Provide you with informatione about your legal rights;
Provide you with information about procedures for filing or serving documents (if applicable); and
Provide you with an overview of our site's free resources and tools.
For more detailed legal advice by phone, sign up for a 45-minute session for $50.00. Click Here.