Learn How to Get a Maryland Low Cost Divorce: Do Not Spend thousands of dollars in legal fees. There is an easier way to get a divorce.
MDFamilyLawyer.com, is Maryland's first online divorce law firm helping clients  get a Maryland low cost divorce.  We provide all of your divorce papers and divorce forms with detailed instructions on how to represent yourself in court.
In 1998, I wrote the first book on how to do your own Maryland divorce, and I have helped thousands of Maryland residents save on legal fees by enabling them to represent themselves in a "no-fault" or "uncontested" divorce.
One of my passions as a Maryland divorce lawyer is figuring out how to help people divorce peacefully and get on with their lives, without spending thousands of dollars on legal fees. If you have children, the money is better spent on your children rather than on legal fees.
You can keep your legal costs to a minimum by making your divorce into an uncontested divorce. Once you divorce becomes uncontested, you can represent yourself in a short hearing before a Master and get your divorce by simply filing the correct papers in the correct order. An "uncontested divorce" means that there are no issues outstanding that you want the court to decide. If there are no issues, there is no conflict and your divorce can be processed easily if you just follow the correct procedures.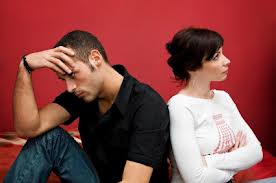 Once your divorce becomes conflicted, each spouse will be represented by counsel and you will have to communicate with the other party through your lawyer. This process will run up legal fees very quickly. A contested divorce can cost you any where from $10,000 – $100,000 or more. If both of you can communicate with each other and be mature to want to get on with your lives, and preserve your assets for your children's benefit or your own benefit then an "uncontested divorce" is for you.
Watch Video on the Benefits of Doing Your Own Divorce
with Our Help:

Start here to purchase all of the forms you need bundled with legal advice for a fixed fee.