How It Works
Choose the document you need, and begin the online questionnaire.
Save your answers. You can return any time to edit/finish.
When you're ready to go forward, pay by credit card and submit your questionnaire.
We'll prepare your documents; review as necessary; and notify you when ready.
Detailed instructions will also be provided.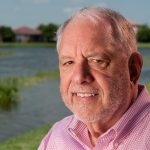 Welcome to Maryland's first and only online flat fee legal service for divorcing couples in the State of Maryland. Our proprietary online technology enables our firm to offer you the lowest cost divorce service in the State of Maryland. Reviews
Your Maryland Uncontested Divorce Lawyer
All of our flat fee divorce form packages include legal advice. You pay a reasonable flat fee which gets you all of the forms you need plus legal advice. If you purchase divorce forms from a legal forms website all you get are legal forms without any legal advice. Compare us to any legal forms website.
Try Before You Buy. Work on Your Online Questionnaire Before You Make a Decision to Buy.
If you don't know how to get started with your divorce, try our free legal advice online by email.
Check out our Maryland Divorce Guide:
What You Need to Know About Getting A Divorce in Maryland
Learn How To Get a Low Cost Divorce in Maryland: Watch the Movie.
100% Guaranteed Court Approval
Web Site Last Revised: June 10, 2019
| Online Service Launched in 2002 | Law That You Can Afford |